Department for Foot Pathology and Complex Prosthetic Treatment
Liabakh Andrii Petrovych – MD, professor
Liabakh Andrii Petrovych – MD, professor, head of the Department for Foot Pathology and Complex Prosthetic Treatment of the SI "The Institute of Traumatology and Orthopedics by NAMSU"
In 1982, he graduated from Kyiv Medical University (the current O.O. Bogomolets National Medical University). From 1982 till 2001, he used to work as a physician, junior and senior scientific researcher, head of the Republic Hand Surgery and Microsurgery Center, combining his fruitful scientific activities with medical practice.
In 1991, he represented his Ph.D. research «Joint Autografts on a Vascular-nervous Pedicle». Since 2001, he held the position of a leading scientific researcher of the Department for Foot Pathology and Complex Prosthetic Treatment, and in 2011 has been elected to head this department.
In 2004, he represented his MD research «Diagnostics and Surgical Treatment of Acquired Foot Deformities», and in 2009 he has been awarded a 'professor' academic rank.
Liabakh Andrii Petrovych has the highest qualification in orthopedics and traumatology. He published over 250 printed publications, 29 inventions, 17 methodical recommendations, 5 monographs. He directed the creation and presentation of 8 Ph.D. dissertations.
Liabakh Andrii Petrovych – MD, professor
Liabakh A.P. heads the Kyiv unit of the Pan-Ukrainian Social Entity «Ukrainian Association of Orthopedists-Traumatologists». He is a member of the specialized scientific council on the presentation of dissertations, SICOT, Ukrainian and international association of sports traumatology. In his scientific and practical researches, he focuses on surgical treatment and rehabilitation after traumatic defects of limbs' tissues, ischemic foot contracture, prevention, and reduction of the rate of amputations in patients with deep trophic disorders due to obliterating angiopathies, diagnostics, and surgical correction to acquired foot deformities, orthopedic corrections of walking disorders in patients with inherited neuropathies. Liabakh A.P. is an author of original methods of pre-surgical planning and intraoperational marking while corrective surgery on foot's skeleton.
As military actions started in the East of Ukraine, Liabakh Andrii Petrovych devotes a large share of his activities to the matters of highly specialized medical aid to the injured soldiers. He has awards from the Military Command of Ukraine and the National Guard of Ukraine, a commendation by the Verkhovna Rada of Ukraine.
ORCID ID — https://orcid.org/0000-0001-5734-2392
Web of Science Researcher ID — https://publons.com/researcher/3670127/andrii-liabakh
Scopus Author ID: 6603019795
Consultation of an orthopedic and trauma surgeon
Main focuses of orthopedic and traumatology treatment to lower limbs' diseases:

The clinic works since 1945
Here, modern technologies in orthopedic and trauma care are combined with many years of experience.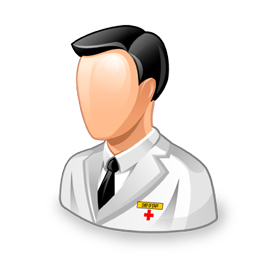 Our orthopedic and trauma surgeons constantly enhance their qualification in Ukraine and overseas.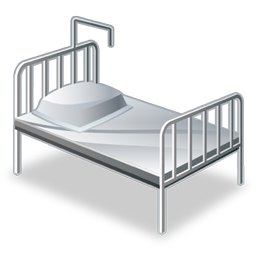 Own in-hospital premises with 30 beds
The Clinic's priorities are complex surgical operations for multiplane feet deformities, severe injuries to ankle, orthopedic support of diabetes mellitus patients.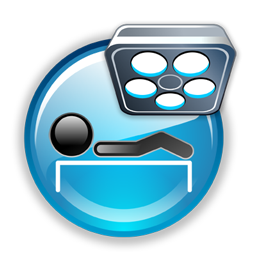 Over 1,000 operations a year
Annually, the Clinic carries out over 1,000 operations for pseudoarthroses, tendon and ligament injuries, orthopedic diseases, feet deformities, provides orthopedic support to diabetes mellitus patients.